Over the last year I've invested time in trialing and adopting apps which help my productivity. In this post I'm going to share them and explain why I believe they're invaluable.
Todoist
Todoist is an easy to use and intuitive TODO list application which supports projects, due dates, reminders, tags, and filters. It's easy to use and syncs effortlessly across devices. I use it for everything from management work projects to keeping track of shopping lists and birthday presents.
The premium version unlocks additional features and it is well worth the money.
However, be aware downloading Todoist is enough to organise yourself. No tool can do that if you don't have a system in place. I strongly recommend having a look at
Forest
Forest is an app which encourages you to put down your phone. I've written about it before and continue to use it. You can set how much time you'd like to "lock" your phone for and if you pick up before then your tree will die. Planning trees leads to gold which you can use to purchase more tree designs in the store or even plant trees in real life!
Braintoss
I started using this app this week and I'm really impressed. The premise is incredibly simple, the app records a quick message and then emails the text to the email address of your choice. Install on your watch and configure to the email of your Todoist inbox for a really effective way to record notes wherever you are and drop them right into your digital in tray!
Audible
Again, Audible shouldn't be a surpise to anyone who's read some of my recent blog posts. Listen to audiobooks while you're driving or doing housework for a really effective way to consume books you wouldn't ordinary have time to read. Especially if you practice building up your speed until you can listen in hamster mode!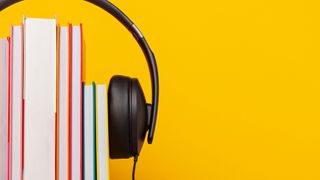 And A Setting for Luck
Chances are your phone has a time limiter built in already, configure this to limit access to those time sync apps to 30 minutes each day. Being asked if you really want to spend your fourth hour on Facebook (or social network of choice) really is a great way to get you off your phone!
What are your favourite productivity apps? Do you use any which aren't on my list?